Ah, South Lake Tahoe. Nestled between the Sierra Nevada mountains and the pristine waters of Lake Tahoe, this place has been my home for years.
While many know it as a bustling tourist hotspot, there's a different side to it that only locals like me get to see. A side filled with hidden trails, secret beaches, and the kind of magic that can only be found when you venture off the beaten path.
Trust me, there's nothing like experiencing South Lake Tahoe through the eyes of someone who calls it home.
Exploring Nature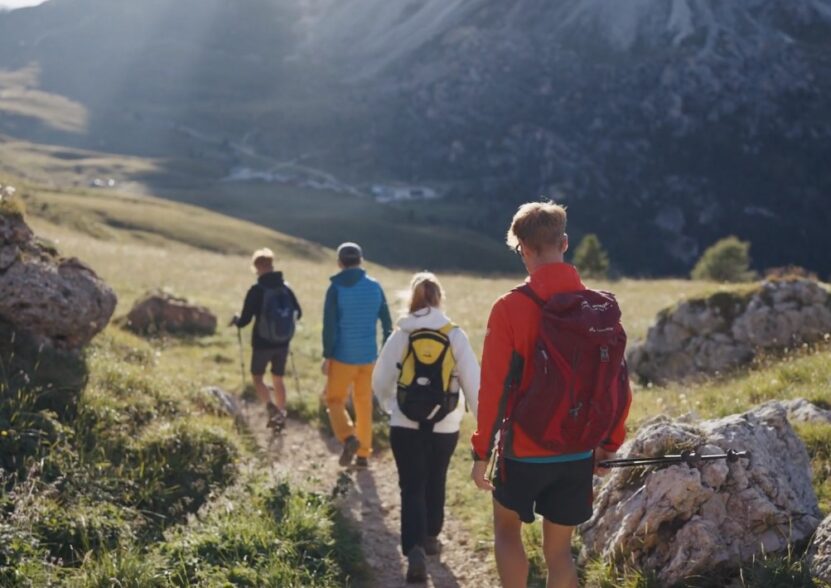 South Lake Tahoe's natural beauty is undeniable. With its shimmering blue waters, towering pine trees, and breathtaking mountain views, it's a paradise for nature lovers.
Hiking Trails
Eagle Falls Trail: This trail offers a moderate hike with rewarding views of cascading waterfalls and the expansive Emerald Bay.
Pro tip: Visit in the early morning to avoid the crowds and catch the sunrise over the bay.
Mount Tallac Trail: For those seeking a challenge, this trail leads you to the summit of Mount Tallac, where panoramic views of Lake Tahoe and the surrounding Sierra Nevada await.
Fun fact: On a clear day, you can even spot the distant peaks of the Desolation Wilderness.
Shirley Canyon Trail: A relatively less traveled path, this trail takes you through lush meadows, past serene streams, and offers glimpses of the iconic Squaw Valley.
Water Activities
Kayaking on Emerald Bay: Paddle through the crystal-clear waters of Emerald Bay, and if you're lucky, you might even spot some of the local wildlife, like ospreys or bald eagles soaring above.
Stand-up Paddleboarding: Glide over the lake's calm waters on a paddleboard, and you'll understand why this activity has become a favorite among both locals and visitors.
Sunset Lake Cruises: There's nothing quite like watching the sunset over the lake, painting the sky in hues of pink and orange, while you cruise along its serene waters.
All-Season Adventure
South Lake Tahoe isn't just a summer destination; it's an all-season wonderland. Whether you're a thrill-seeker or someone who just wants to soak in the beauty of nature, there's something for everyone here.
Winter Wonderland
Skiing and Snowboarding at Heavenly Mountain Resort: As the snow blankets the region, the slopes come alive. Heavenly Mountain Resort, with its well-groomed trails and breathtaking lake views, is a favorite among winter sports enthusiasts.
Snowshoeing in Desolation Wilderness: Step into a winter wonderland as you trek through snow-covered forests and frozen lakes in the heart of Desolation Wilderness.
Summer Thrills
Mountain Biking Trails: Feel the rush of adrenaline as you navigate through winding trails, surrounded by the lush greenery of the Sierra Nevada.
Zip-lining Adventures: Soar above the treetops and get a bird's-eye view of the stunning landscape below. It's an experience you won't forget in a hurry.
Rock Climbing Opportunities: Whether you're a seasoned climber or a newbie, the granite cliffs and boulders around South Lake Tahoe offer challenges for all skill levels.
Cultural Exploration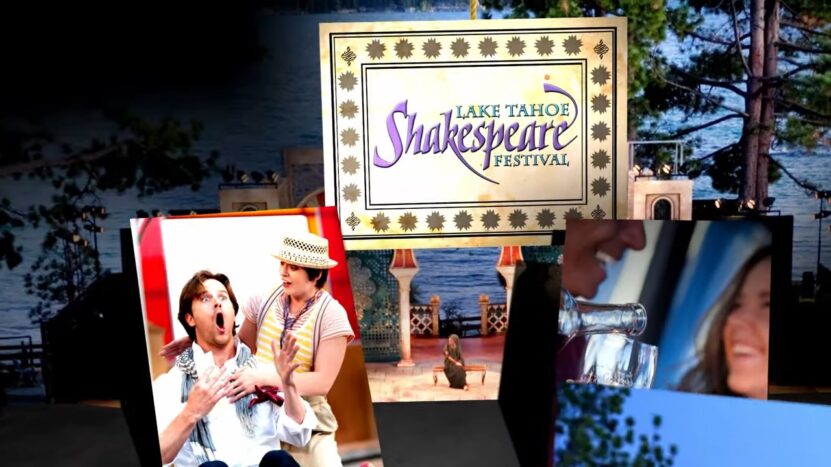 Beyond its natural wonders, South Lake Tahoe has a rich cultural tapestry waiting to be explored.
Lake Tahoe Shakespeare Festival: Every summer, the sandy shores of Lake Tahoe transform into a stage for Shakespearean plays. Imagine watching "Romeo and Juliet" with the lake as a backdrop. Magical, isn't it?
Valhalla Renaissance Faire: Step back in time and immerse yourself in the world of knights, jesters, and minstrels. This annual event is a treat for history buffs and families alike.
Local Art Galleries and Studios: Discover the vibrant art scene of South Lake Tahoe. From contemporary pieces to traditional Native American art, the local galleries and studios are a testament to the region's diverse artistic heritage.
Dining and Culinary Delights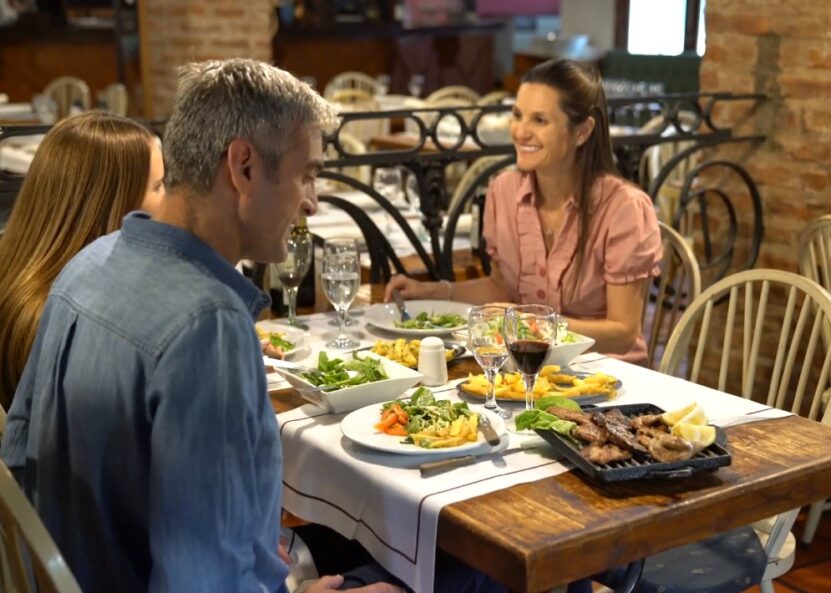 South Lake Tahoe's culinary scene is as diverse as its landscapes. From the shores of the lake to the heart of the town, there's a flavor for every palate.
Farm-to-Table Restaurants
Living in such a fertile region means we have access to some of the freshest produce around. Many local restaurants pride themselves on sourcing ingredients from nearby farms, ensuring that every dish is as fresh as it is flavorful.
Fresh Seafood Eateries
Being next to the lake has its perks, and fresh seafood is one of them. Whether you're in the mood for a hearty fish and chips or a delicate ceviche, South Lake Tahoe has got you covered.
Pro tip: Try the halibut at some of the local spots; it's a crowd favorite.
Food Trucks and Street Vendors
For those on the go, our food trucks offer a quick bite without compromising on taste. From gourmet tacos to artisanal pizzas, these mobile eateries serve up some of the best food in town.
Relaxation and Wellness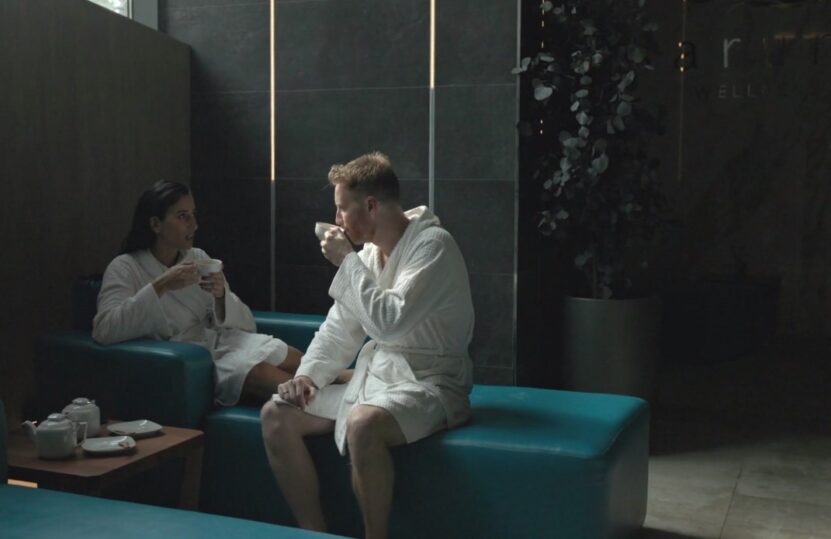 After a day of adventure, there's nothing better than unwinding and taking a moment for yourself.
Lakeside Beaches
The soft sands of our lakeside beaches are the perfect place to lay back and soak in the sun. With the gentle lapping of the waves and the majestic mountains in the background, relaxation comes naturally here.
Spa and Wellness Centers
South Lake Tahoe boasts a range of spas that offer everything from deep tissue massages to rejuvenating facials. It's the perfect way to pamper yourself and get back in touch with your inner calm.
Yoga Retreats
For those looking to find balance both physically and mentally, our local yoga retreats are the place to be. Surrounded by nature, it's an experience that nourishes the soul.
Hidden Gems and Local Favorites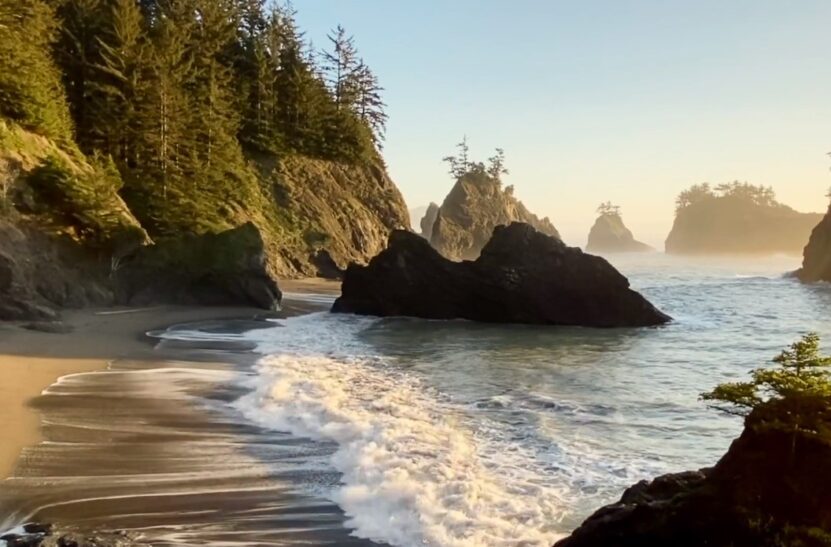 While the popular spots have their charm, it's the lesser-known places that hold a special place in my heart.
Secret Beach
Tucked away from the usual tourist trails, Secret Beach offers tranquility like no other. It's the perfect spot for a quiet picnic or a serene swim.
Taylor Creek Visitor Center
A treasure trove of information about the region's flora and fauna, this visitor center is a must-visit for nature enthusiasts. Plus, the surrounding trails offer a peaceful escape from the hustle and bustle.
Free Summer Concerts at Lakeview Commons
There's nothing like enjoying live music with the backdrop of the setting sun over the lake. These concerts are a local favorite and offer a taste of the region's vibrant music scene.
Shopping Experience
South Lake Tahoe isn't just about nature and adventure; it's also a shopper's paradise.
Heavenly Village Shops
From boutique stores to well-known brands, Heavenly Village offers a shopping experience like no other. And with its cobblestone streets and alpine architecture, even window shopping here is a treat.
Tahoe Artisan Markets
If you're looking to take home a piece of South Lake Tahoe, the artisan markets are the place to be. From handcrafted jewelry to unique home decor, there's something for everyone.
Souvenir and Gift Shops
What's a trip without souvenirs? Our local gift shops offer a range of trinkets and memorabilia that capture the essence of South Lake Tahoe.
Nightlife and Entertainment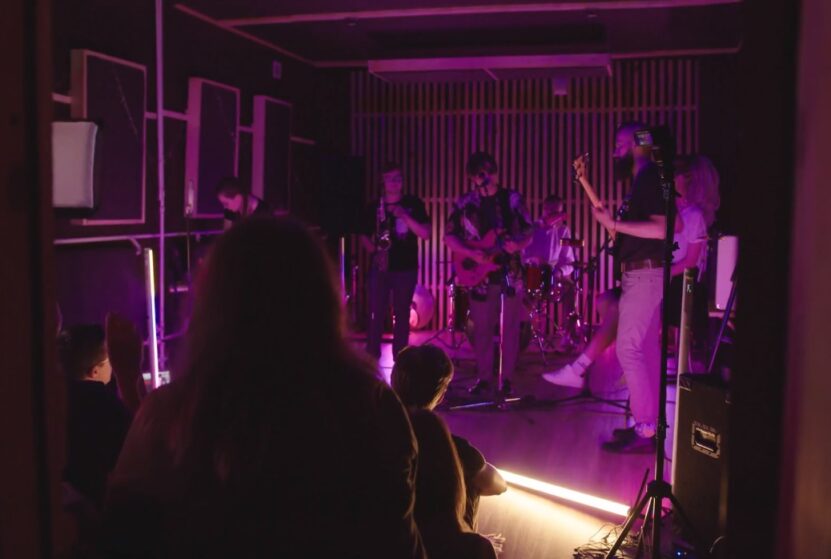 South Lake Tahoe comes alive as the sun sets, offering a vibrant nightlife scene that caters to all tastes.
Casinos and Entertainment Venues
The shimmering lights of casinos beckon those looking to try their luck. But it's not just about the games; these venues also host some of the best live entertainment shows in the region.
Live Music Bars and Clubs
From jazz to rock, the local bars and clubs offer a musical treat every night. And there's nothing like dancing the night away with the majestic mountains as your backdrop.
Nighttime Fire Pits at the Beach
For a more laid-back evening, gather around a fire pit at the beach. The crackling flames, the sound of waves, and a sky full of stars make for a magical experience.
FAQ
What is the Weather Like in Lake Tahoe?
With an average of 278 sunny days a year, you're likely to enjoy great weather during both summer and winter vacations.
How do I get to Lake Tahoe?
Reno Tahoe Airport is the closest major airport, just about an hour's drive away.
What activities are available in the Summer?
From boating, water skiing, to visiting art galleries and enjoying lake cruises, there's no shortage of summer activities.
What can I do in the Winter?
The region offers skiing, snowboarding, snowshoeing, and more. Ski Season typically begins by late November and ends mid-April.
Which Ski Resorts are near South Lake Tahoe?
Heavenly Mountain Resort, Kirkwood Mountain Resort, and Sierra-at-Tahoe Resort are among the closest to the South Shore.
What's the difference between South Shore and North Shore?
While both sides are beautiful, South Lake Tahoe offers more options for lodging, dining, recreation, and nightlife.
Conclusion
South Lake Tahoe is more than just a tourist destination; it's a place where nature, adventure, culture, and relaxation converge. Every corner of this region has a story to tell, a memory to create.
So, the next time you're here, take a moment to look beyond the obvious. You'll discover a South Lake Tahoe that's as diverse and vibrant as the people who call it home.