If there's one place that captures the magic of nature and the comfort of luxury, it's the Tahoe Ridge Resort. Nestled in the heart of the Sierra Nevada Mountains, Tahoe Ridge Resort boasts an idyllic setting, offering unparalleled access to year-round outdoor activities, coupled with the warmth of an upscale retreat. If you've ever dreamed of a vacation that intertwines the thrill of adventure with the tranquility of nature, Tahoe Ridge Resort is your dream come true.
A Haven in the Heart of Sierra Nevada
The moment you set foot in Tahoe Ridge Resort, you'll be captivated by the breathtaking landscape that surrounds you. The resort is ensconced in the majestic
Sierra Nevada Mountains
, presenting a postcard-perfect view that's nothing short of mesmerizing. Whether it's the snow-clad peaks in winter, or the verdant alpine meadows in summer, the beauty of Tahoe Ridge is year-round.
Accommodations that Redefine Comfort and Luxury
The Tahoe Ridge Resort is designed to cater to a variety of preferences, with accommodations ranging from studio rooms to multi-bedroom suites. Each unit is tastefully furnished and fully equipped with modern amenities, ensuring a perfect blend of home-like comfort and luxury resort living. The private balconies offer panoramic views of the mesmerizing mountainscape, allowing you to soak in the beauty of the Sierra Nevada from the comfort of your room.
Dining: A Gastronomic Adventure
With a variety of dining options, the Tahoe Ridge Resort serves up a culinary adventure that matches the thrill of its outdoor activities. The on-site restaurants offer an array of delicacies, from gourmet meals crafted by expert chefs to hearty comfort food that satiates your post-adventure hunger. With an emphasis on fresh, locally sourced ingredients, the resort provides an authentic taste of the region.
World-Class Amenities
The Tahoe Ridge Resort isn't just a place to sleep; it's a place to live, play, and unwind. The resort houses an array of world-class amenities aimed at providing an immersive vacation experience. These include a state-of-the-art fitness center, indoor and outdoor pools, a full-service spa, and a games room. But perhaps the most unique feature is the resort's 3,000-square-foot wine cellar, a treat for the wine connoisseur.
Outdoor Activities: Embrace the Adventurer in You
The Tahoe Ridge Resort offers easy access to a myriad of outdoor activities, catering to adrenaline junkies and leisure seekers alike. From skiing and snowboarding in winter to hiking and biking in summer, the resort is a paradise for the outdoor enthusiast. And let's not forget about Lake Tahoe itself, a gem of crystal-clear water offering unforgettable experiences like boating, fishing, and paddleboarding.
The Tahoe Ridge Spa: Indulge in Serenity
After a day filled with exhilarating activities, there's no better way to unwind than at the Tahoe Ridge Spa. Offering a wide array of treatments designed to rejuvenate your body and mind, the spa is a haven of tranquility amidst the bustling adventure of the resort.
Sustainable Tourism: A Commitment to the Environment
In an era where sustainability is not a choice but a necessity, Tahoe Ridge Resort stands out with its commitment to green practices. The resort has incorporated several measures to reduce its environmental footprint, including energy-efficient systems, waste-reduction practices, and support for local ecosystems.
The Tahoe Ridge Wine Club: A Unique Offering
One of the unique offerings of the Tahoe Ridge Resort is its exclusive Wine Club. As a member, you can enjoy a host of benefits, including exclusive access to the resort's wine cellar, wine-tasting events, and even the opportunity to participate in the winemaking process. It's an experience that elevates your vacation to a whole new level of sophistication.
Events and Conferences: Business Meets Pleasure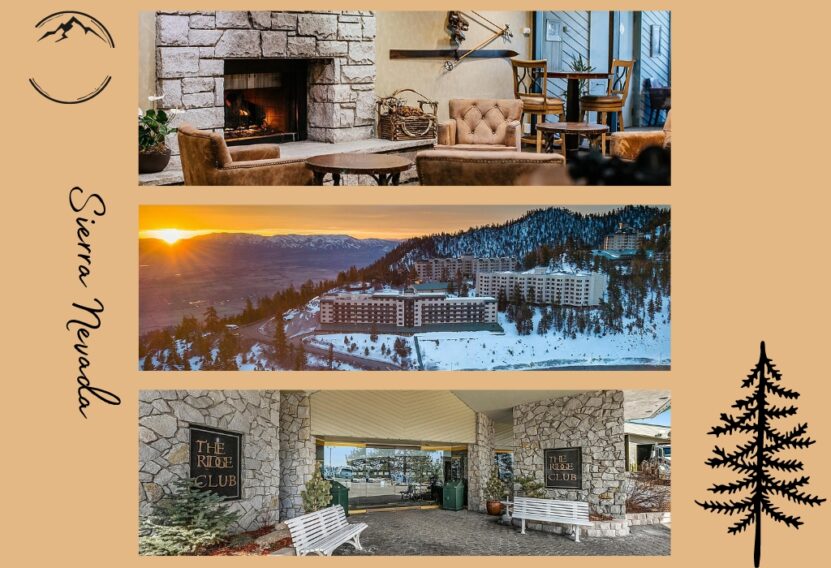 Tahoe Ridge Resort is not just a vacation destination; it's also a premier venue for events, conferences, and retreats. With state-of-the-art meeting spaces, professional event planning services, and an awe-inspiring location, the resort offers an ideal setting for combining business with pleasure. Whether you're planning a team-building retreat, a corporate conference, or a dream wedding, Tahoe Ridge Resort has the facilities and expertise to make your event a grand success.
Cultural Immersion: Embrace the Tahoe Spirit
What sets Tahoe Ridge Resort apart is its emphasis on providing an immersive cultural experience. From local food and wine to art and music, the resort offers a myriad of opportunities to soak in the local culture. Festivals and events showcasing local talent are a regular occurrence at the resort, providing guests with an authentic taste of Tahoe's vibrant culture.
Accessible Luxury
Despite its luxury offerings, Tahoe Ridge Resort is committed to being an accessible vacation destination. With a variety of packages and discounts available throughout the year, the resort makes it possible for everyone to enjoy the Tahoe experience without breaking the bank.
Convenient Connectivity
While Tahoe Ridge Resort offers an escape from the hustle and bustle of city life, it remains conveniently connected. The resort is a short drive away from Reno-Tahoe International Airport and offers shuttle services to and from the airport. Moreover, the resort's proximity to key attractions in the Lake Tahoe area makes it an ideal base for exploring the region.
The Tahoe Ridge Resort's Artistic Allure
The Tahoe Ridge Resort isn't just steeped in natural beauty and adventure; it's also a hub for artistic expression. The resort features an on-site art gallery showcasing works from local and regional artists. By creating a platform for these talented individuals, the resort brings guests closer to the cultural heartbeat of the region.
In addition to the gallery, the resort organizes art workshops and classes. These sessions range from painting and pottery to photography, offering a unique way for guests to engage with the local art scene and even discover their own artistic potential.
Child-Friendly Offerings: Fun for the Whole Family
Recognizing that memorable vacations should be inclusive of all family members, Tahoe Ridge Resort has dedicated facilities and activities for children. The resort's kids' club provides a safe and fun-filled environment where younger guests can participate in a variety of activities, such as arts and crafts, nature exploration, and storytelling.
The resort also offers family-friendly activities, such as guided nature walks and star-gazing sessions, ensuring fun-filled experiences for all ages. This focus on family-friendly offerings makes Tahoe Ridge Resort an ideal destination for family vacations.
Fitness and Wellness Programs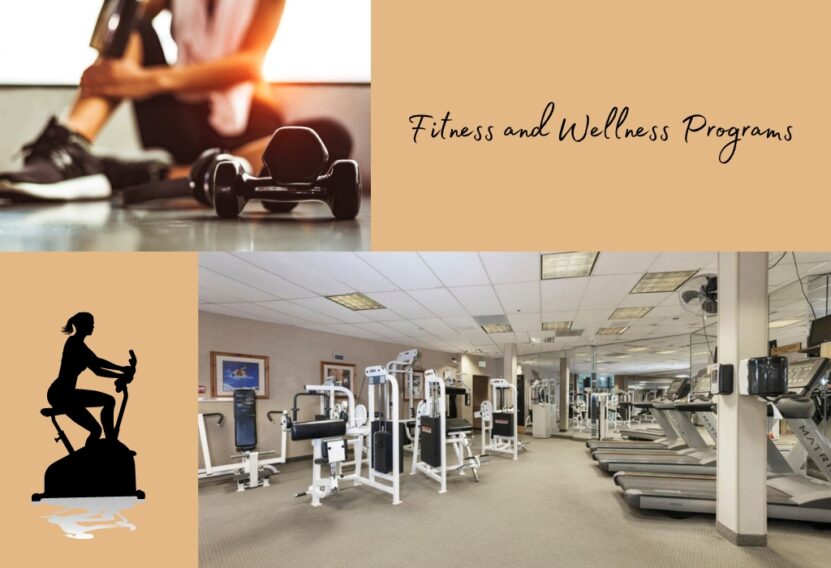 Understanding the importance of maintaining a fitness regimen even while on vacation, Tahoe Ridge Resort offers a comprehensive fitness and wellness program. The resort's fitness center is equipped with state-of-the-art exercise machines, and fitness classes ranging from yoga and Pilates to high-intensity interval training (HIIT) are offered.
Beyond physical fitness, the resort also addresses holistic wellness. Guided meditation sessions, wellness workshops, and nutritional counseling are just a few examples of the resort's commitment to supporting guests' overall health and well-being.
Local Partnerships: A Community-Driven Resort
Tahoe Ridge Resort takes pride in its strong ties to the local community. The resort collaborates with local businesses, artists, and farmers, incorporating their products and services into the resort's offerings. From locally sourced ingredients in the restaurants to artwork from local artists adorning the resort's walls, Tahoe Ridge Resort is a testament to the rich talent and resources of the region.
Uncovering History: Exploring Tahoe's Past
The Tahoe Ridge Resort also serves as a gateway to the fascinating history of the Lake Tahoe region. The resort organizes guided historical tours, taking guests on a journey through time. From the native Washoe tribe to the Gold Rush era, these tours offer a deeper understanding of the rich tapestry of history that makes Tahoe what it is today.
Tahoe Ridge Resort's Signature Experiences
The resort prides itself on creating signature experiences that are unique to its location. These include activities like guided moonlit snowshoe hikes in winter and alpine wildflower walks in summer. The resort also offers horse-drawn sleigh rides, a charming and romantic way to explore the winter landscape.
Your Dream Vacation Awaits
Tahoe Ridge Resort is more than just a resort—it's an experience. It's the thrill of racing down a snowy mountain slope, the tranquility of a lakeside sunset, the indulgence of a gourmet meal, the luxury of a spa retreat, the joy of family fun, and the warmth of friendly service. It's a place where memories are made and cherished, where every moment is an opportunity to discover something new.
So, whether you're a nature enthusiast, an adrenaline junkie, a foodie, a wine connoisseur, a wellness seeker, a culture vulture, or just someone looking for a break from the ordinary, Tahoe Ridge Resort has something to offer you. It's a place where luxury and nature dance together in perfect harmony, creating a symphony of experiences that will linger in your memory long after your vacation ends.