Do Not Miss These Tahoe Vistas
As the largest alpine lake in North America and the second-deepest lake in the United States (Crater Lake is the deepest), Lake Tahoe has a lot to offer in terms of sightseeing. The lake is 22 miles across and 72 miles around, which provides endless opportunities to explore its four shores, all of which have their own unique characteristics featured in spectacular views.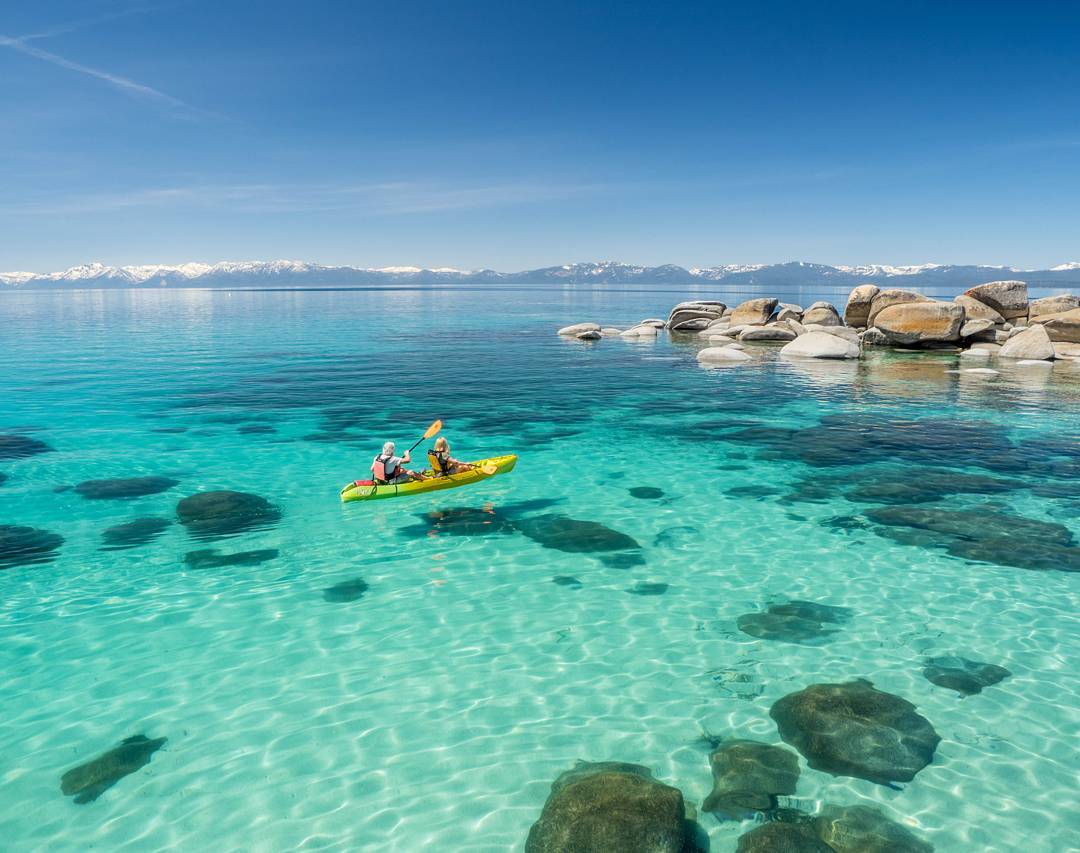 Sand Harbor
East Shore
Home to the Shakespeare Festival and countless breathtaking sunsets, Sand Harbor is an iconic beach situated on the east shore of the lake. Its shores are dotted with boulders that are ideal for sunbathing, jumping off and paddling through to reach the open waters of the lake.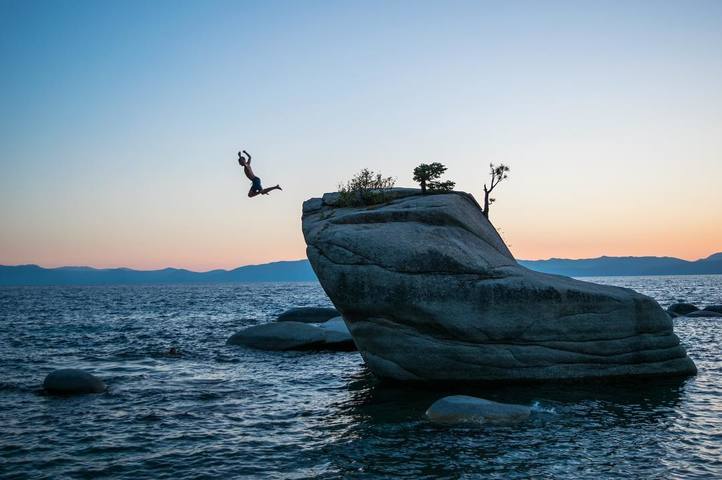 Bonsai Rock
South/East Shore
Bonsai Rock earned its name due to the miniature trees that reside on the top of the boulder and this colossus has been captured in hundreds of photographers' and videographers' work. The hike to the rock may require a steep hike depending on where you start from – but the trouble is worth it for a glimpse of this beauty.
Tip: If you reach Sand Harbor, you've gone too far! Bonsai Rock is just south of the park.
Emerald Bay
South Shore
Perhaps the most recognizable landmark at Lake Tahoe is Emerald Bay. This picturesque bay features Fannette Island and its tea house, as well as Vikingsholm Castle, which was the home of millionaire Lora J. Knight. Vikingsholm tours are available to the public through the Sierra State Parks Foundation. Those looking for a day on the beach or a challenging, yet rewarding kayak or paddle, will find both at Emerald Bay, in addition to incredible sunrises and sunsets.
Lupines in Tahoe City
West Shore
Every spring and summer, something magical happens in Tahoe City: vibrant purple lupine flowers blanket an entire meadow for what may be the best photo opportunity of the year. Lake Forest Beach is home to these purple beauties. Grab your selfie stick, because this is a must-see iconic spot for visitors and locals alike.
Monkey Rock
North Shore
This boulder's name was derived from the fact that, well, it looks like a monkey! This fun and easy hike can take as little as 30 minutes to arrive at the ape-shaped boulder, or as long as two hours depending on the trail you take. Take in the views from Monkey Rock – and oh, what views they are!
Which vista will you visit?